PNEUMATIC, MODEL PD GATE OPENER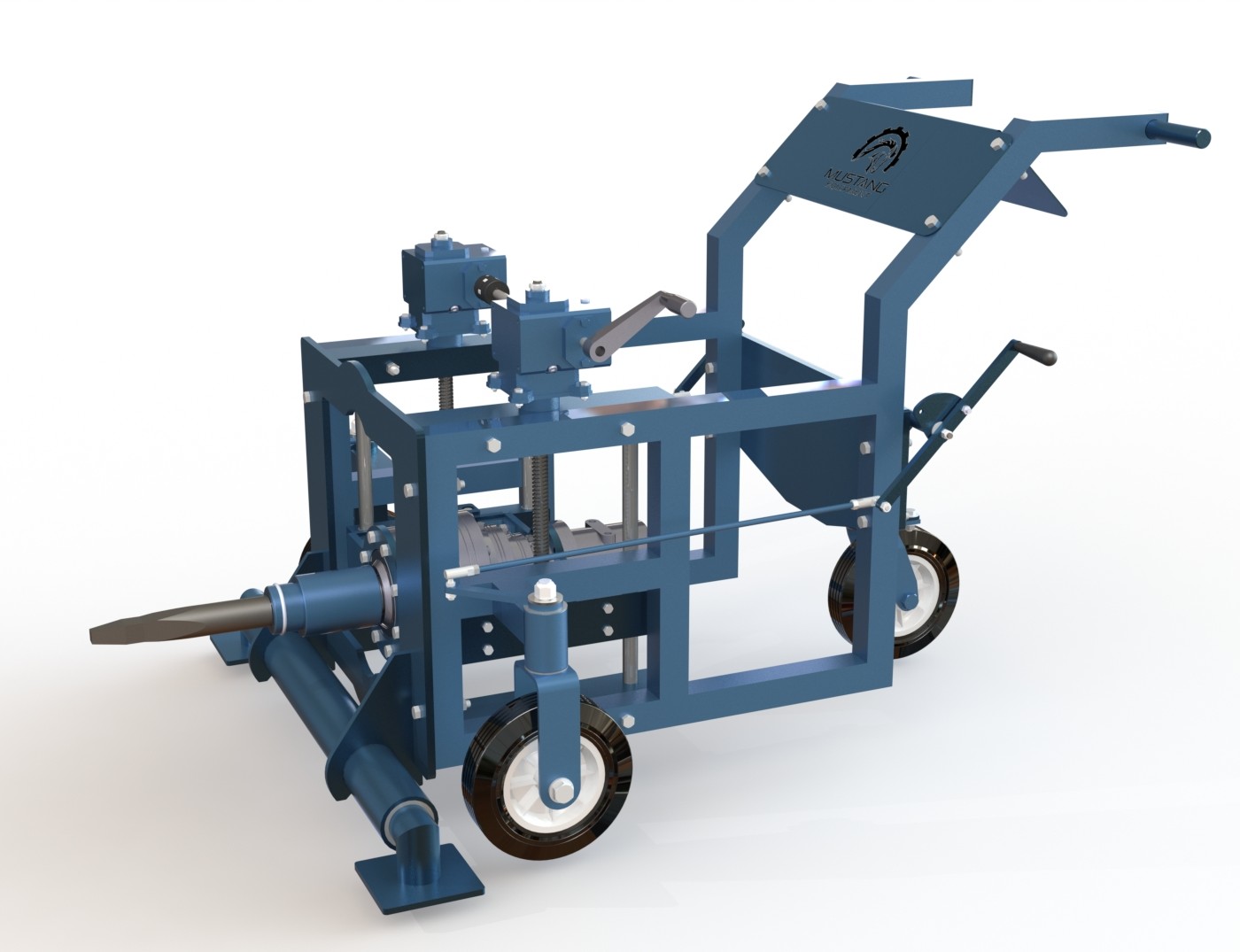 The Mustang Model PD Gate Opener is for use with pneumatic systems. Our pneumatic offering is a non-impacting drive that provides 1,700 ft-lbs of torque while operating at 8 RPM when supplied with 90 CFM at 90 PSIG. The torque supplied will increase with increased supply air pressure. The unit includes a filter, lubricator as well as an exhaust muffler.
The Model PD Gate Opener comes standard with manual drive train height adjustment. However, as an option, you can add pneumatic operation of the drive train height adjustment allowing you to raise and lower the output shaft with the push of a lever.