GANGWAYS, ACCOMMODATION LADDERS, BARGE ACCESS SYSTEMS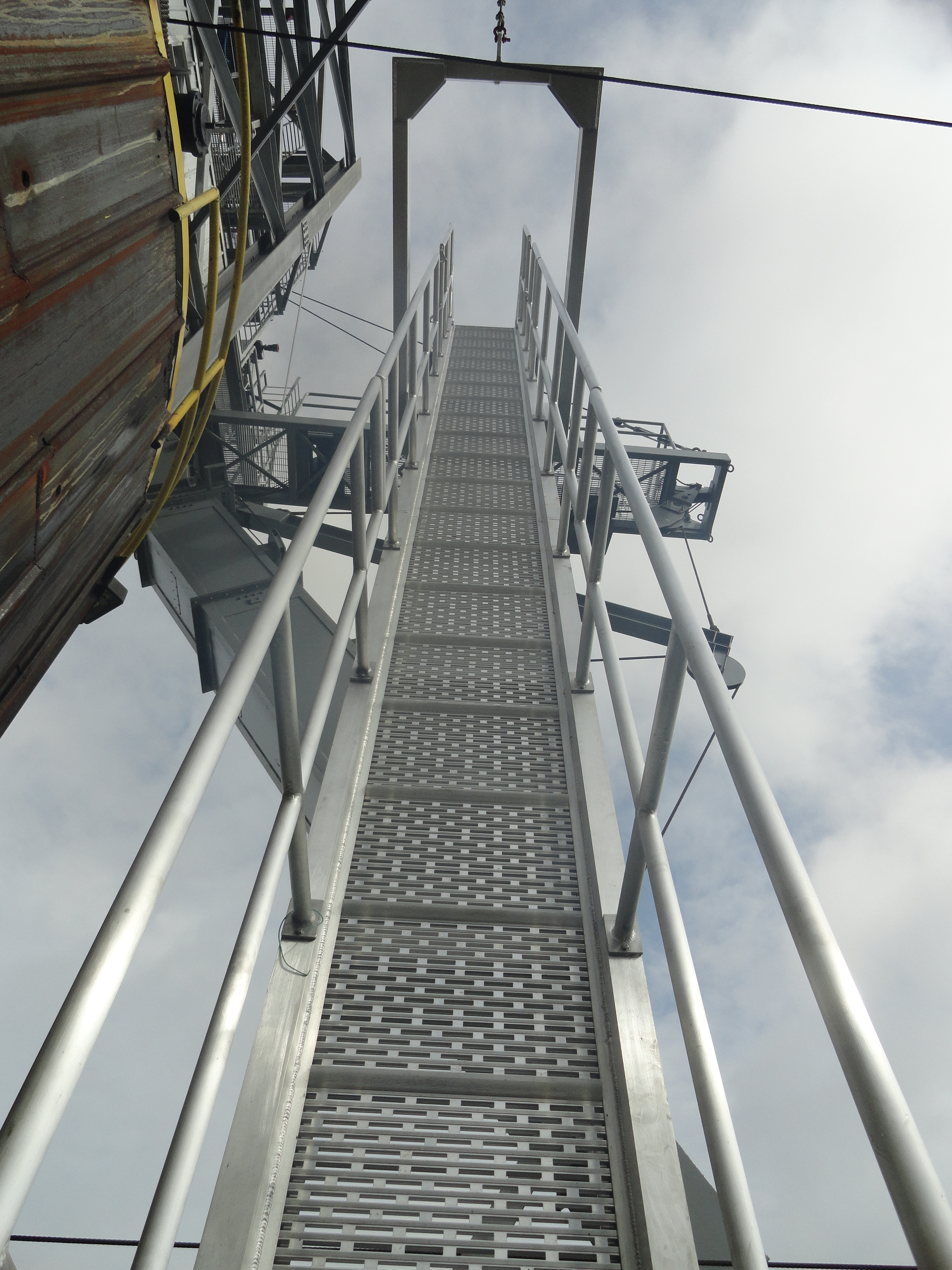 Safe employee access is important at every facility and in every operation. Mustang Equipment specializes in the design and manufacture of access systems utilizing gangways and accommodation ladders. Our engineers have extensive experience in designing barge access systems for use at terminals for the inland rivers. We provide both beam and truss style units along with upper rotating platforms, lower platforms, and any auxiliary components you may need. We can supply your facility with the same types of systems that are used by the U.S. Navy and Coast Guard.
Gangways are best utilized at angles of 30 degrees or less while accommodation ladders can be used up to angles of 50 degrees. Our accommodation ladders can be supplied with fixed treads, curved treads or self leveling treads. Our systems can be provided with winch lifting systems or hydraulic/pneumatic actuation systems.
Please use the form below to provide us with some initial information so that we can start work on designing a system that works for you.
Access System Information Form